BOWSTRINGS HERITAGE FOUNDATION BOARD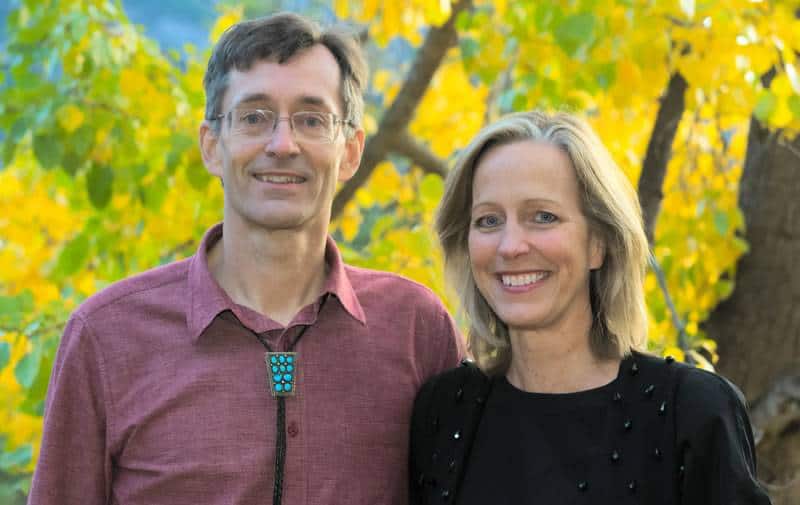 Peter Poole is a developer and conservationist.  Through his company, Arctos & Bird Management, Peter develops and transforms commercial and residential buildings such as The Juniper Hotel and the Crag Cabin.  As a conservationist, Peter has incubated environmental organizations to save bear habitat, improve highway and railway safety for humans, moose, grizzlies and wolves, and to promote water management policy in mountain watersheds. He served as a Town Councilor in Banff from 2017 to 2021. Peter served on the Board of the Eleanor Luxton Historical Foundation for two decades and is the founder and President of the Bowstrings Heritage Foundation.
Nan Hughes Poole is an acclaimed mezzo-soprano, and a passionate advocate for education, arts and Banff heritage. She received a 2019 Woman of Distinction Award from the YMCA in recognition of her significant volunteer work in the Bow Valley. Nan contributed to the Banff Community Christmas Concert for over 20 years as a performer, coach and volunteer organizer. She supports Banff Community High School in two areas: as a voice coach and mentor for the drama department, and as the administrator for the annual Eleanor Luxton Creative Writing contest. Nan has served on the Board of artsPlace and is a Founding Director of Bowstrings Heritage Foundation.
Pam Johnson enjoyed a successful career in the performing arts in Toronto before becoming a Certified Professional Co—Active Coach. Pam now has a decade of experience in adult learning and scenario-based coaching behind her.  She also has a creative writing practice and is writing a book about her path to creative expression. Pam is inspired by nature, and spends her leisure time walking, hiking and skiing. She thinks about personal growth, courage and connectivity. Pam brings compassion and humour to everything she does. Pam is a Founding Director of Bowstrings Heritage Foundation.
Photo Credit
Peter and Nan Poole. Photo by Scott Rowed.