608 Caribou Street
Through the Alpine Club of Canada – they were both members – Margaret (Haskins) Greenham and Henry Greenham met and fell in love. In addition to their passion for each other, they shared a passion for education.
After a short stint teaching in Pine Lake, Alberta, the couple founded the Mountain School. Free to create their own curriculum, they expected students to participate in outdoor sports, learn about mountain culture and perform original plays in forest settings. Opening in 1920, the School ran until the Margaret and Henry retired, in 1947.
The Mountain School educated many Banff residents. It also housed and educated young English students during the Second World War. Many British parents, including actress Vivien Leigh, enrolled their children there. Longtime Banff resident Jim Davies – holding his 1944 class picture in the photo here – recalls many of his classmates at that time came from the UK.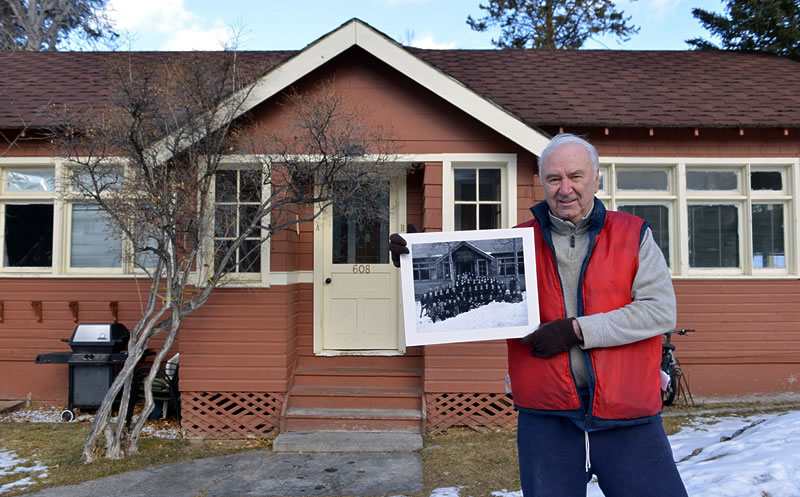 Do you know a story about a Mountain School student? If so, we invite you to share it with us. Our email is [javascript protected email address].
Interactive Location Map
Photo Credits
"A junior sleigh ride, with Mountain School in background", Whyte Museum of the Canadian Rockies, Margaret and Henry Greenham fonds (V273/III/pa-10)
Banff resident Jim Davies holding his 1944 class photo in front of the school. 2018 photo by Scott Rowed.